Stubley Studio took on the task to go round the companies in Chiang Mai City last week, approaching the restaurants, bars, hotels and hostels last week to offer our services if they should ever want to redesign or have new projects on the go.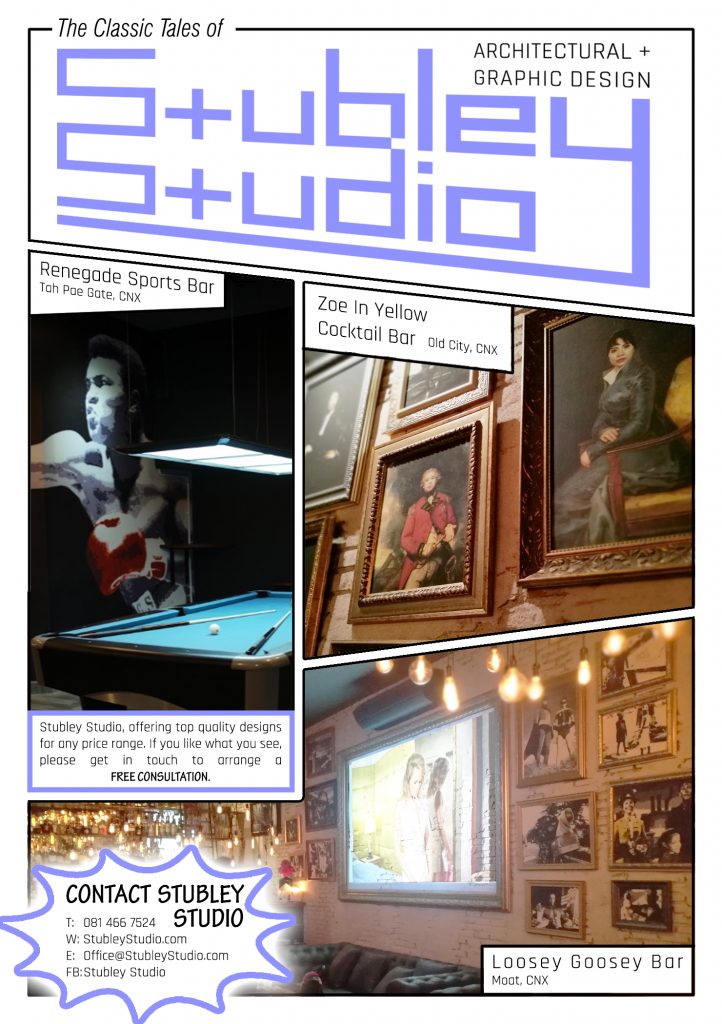 Stubley Studio are able to take your mind babies and turn them into something physical, something that you can see and understand. We can take projects from start to finish; New builds, Interiors, Wall Graphics, Logos.
We are based in Chiang Mai, always available to arrange a meeting and love been given challenging projects to solve.