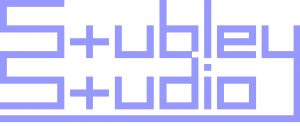 HISTORY HAS SHOWN US THAT TO MOVE FORWARD ONE MUST THINK DIFFERENTLY TO CREATE A LASTING IMPACT. TO GENERATE A BETTER TOMORROW ONE CANNOT SIMPLY REPRODUCE OLD IDEAS FROM A GENERATION PAST, EXPECTING THEM TO IMPROVE TODAY'S LIVING STANDARDS.
HERE AT STUBLEY STUDIO WE WILL NOT STOP UNTIL THE NEEDS OF THE USER(S) HAVE BEEN MET, THAT GIVES THE USER(S) A SENSE OF WELLBEING. WHAT WE ARE CREATING IS NOT JUST ANOTHER SPACE, BUT A

PLACE TO BE USED AND ENJOYED SIMULTANEOUSLY

. A PLACE THAT HAS GENIUS LOCI.
ALONG WITH THE USER'S NEEDS, AT STUBLEY STUDIO WE VALUE THE WORLD IN WHICH WE LIVE. WITH EVERY PROJECT WE ASSESS WHAT ENVIRONMENTAL IMPACTS THE PROJECT COULD HAVE UPON THE ENVIRONMENT. OUR AIM IS TO ACHIEVE A
CARBON NEGATIVE

PRODUCT EACH TIME.
STUBLEY STUDIO IS CONSTANTLY LOOKING INTO EMERGING
RENEWABLE/UPCYCLING TECHNOLOGIES

AND CITY DESIGN STRATEGIES THAT CAN GREATER HELP US TO ACHIEVE OUR GOALS AND DEVELOP AS A COMPANY.